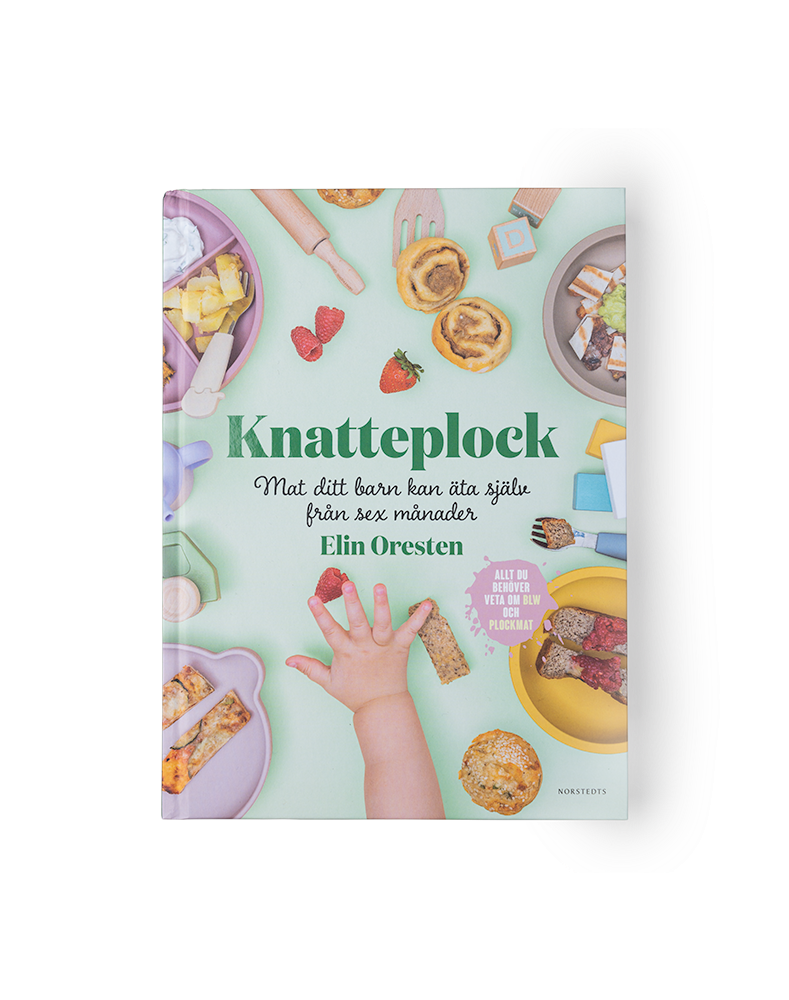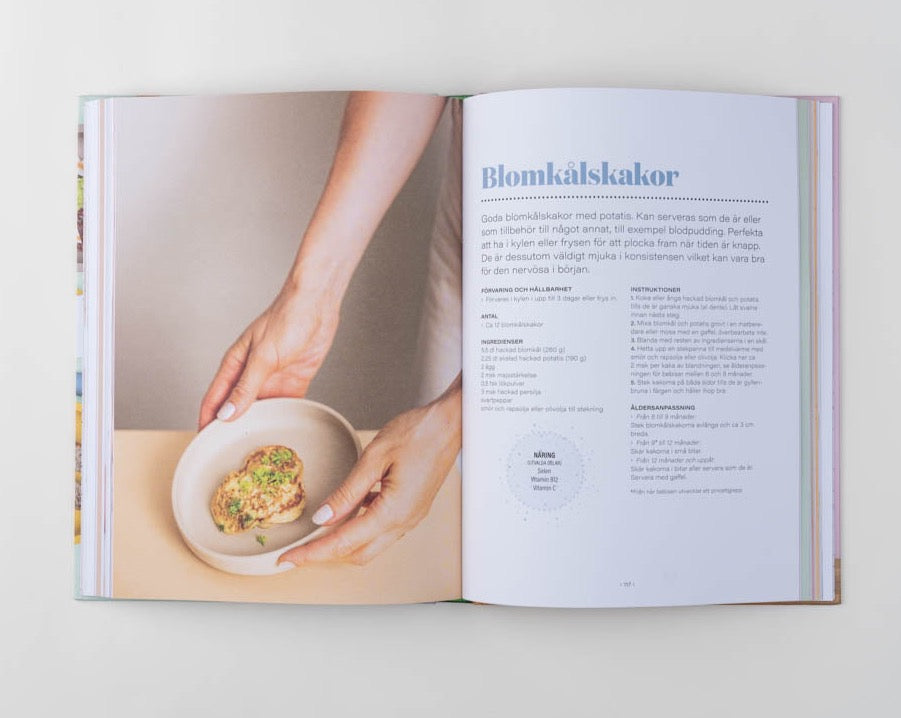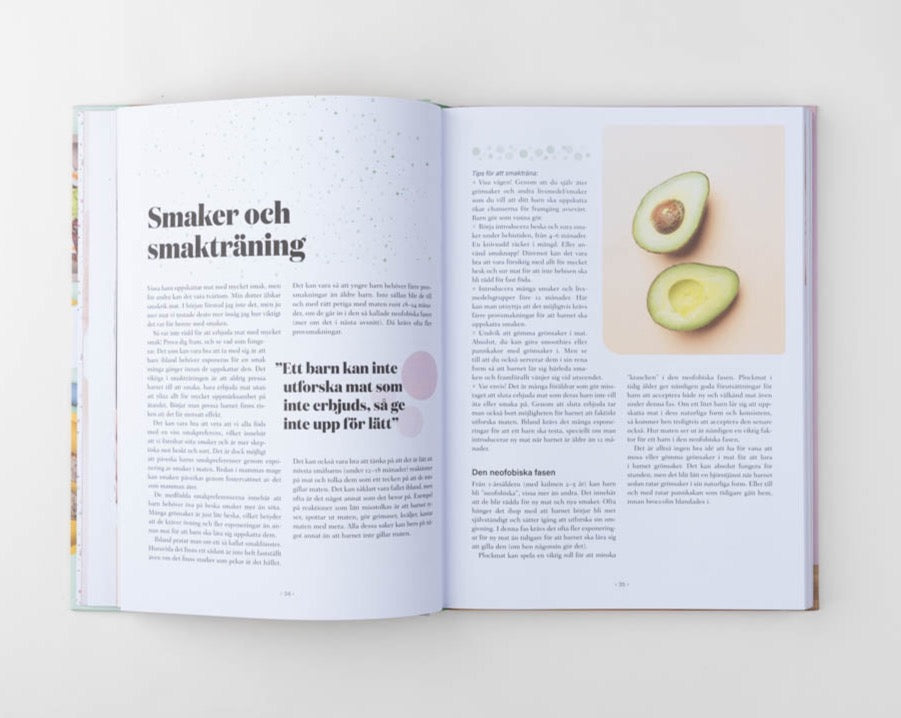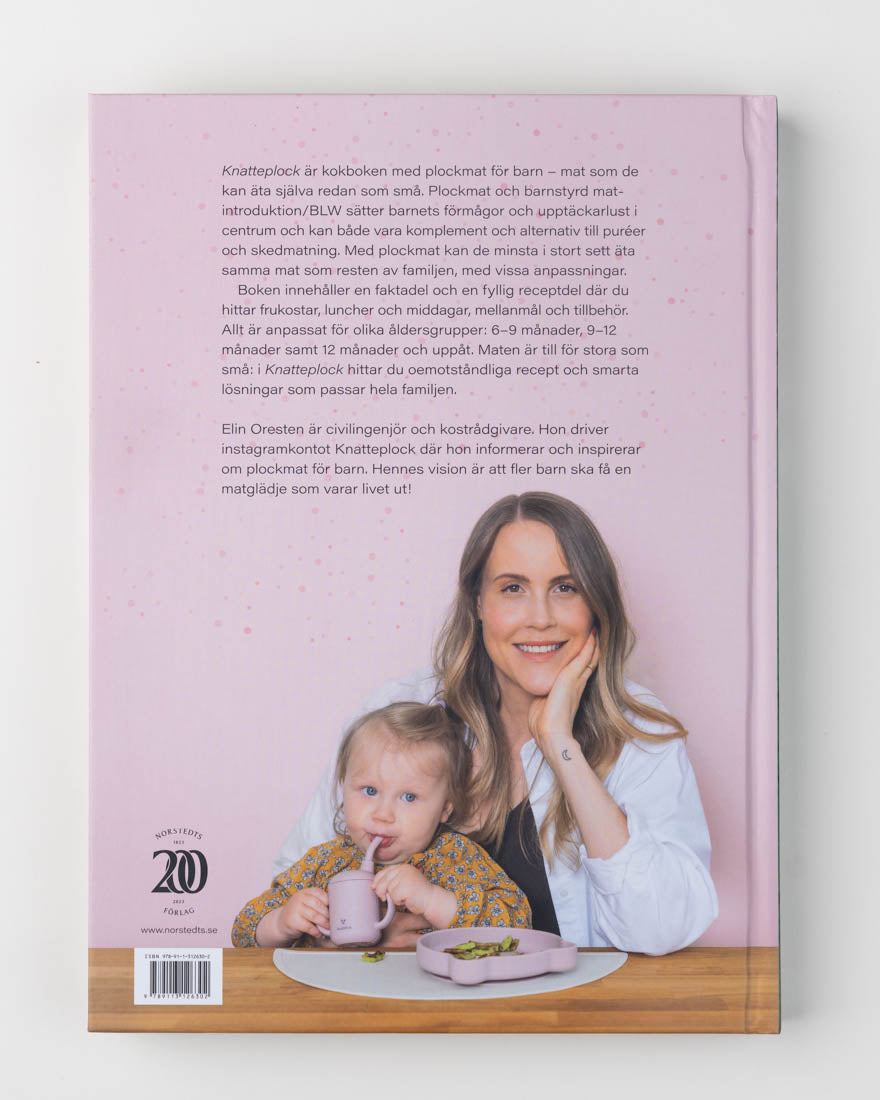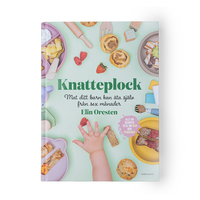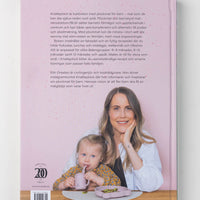 Knatteplock - Mat ditt barn kan äta själv från 6 månader
Description
Product details
Shipping and returns
KNATTEPLOCK BOK
Knatteplock är boken med plockmat för barn – mat som de kan äta själva redan som små. Plockmat och barnstyrd matintroduktion/BLW sätter barnets förmågor och upptäckarlust i centrum och kan både vara komplement och alternativ till puréer och skedmatning. Med plockmat kan de minsta i stort sett äta samma mat som resten av familjen, med anpassningar för att passa ett litet barn.
Boken innehåller två delar, ett inledande faktaavsnitt och en generös receptsamling där du hittar frukost, luncher och middagar, mellanmål och tillbehör. Allt är anpassat för olika åldersgrupper: 6–9 månader, 9–12 månader samt 12 månader och uppåt. Maten är till för stora som små: i Knatteplock hittar du oemotståndliga recept och smarta lösningar som passar hela familjen.
Författare: Elin Oresten
Formgivare: Pär Wickholm
Fotograf: Lina Eidenberg Adamo
Språk: Svenska
Utgiven: 2023-03-10
Förlag: Norstedts
Antal sidor: 174

NORWAY:
- Delivery with DHL within 2-4 days
- Shipping fee 59 SEK
- Return shipping fee 59 SEK
- Open purchase for 14 days

REST OF EUROPE
-Delivery with DHL within 2-4 days
-Shipping fee SEK 39
-Return shipping fee SEK 39
-Open purchase for 14 days

Read more here.
"Alla produkter på knatteplock.se tar utgångspunkt i att främja barnets utveckling och egen förmåga. För att underlätta ett utforskande och lustfyllt ätande. Noggrant utvalda av mig och mitt team"
-Elin Oresten,
mamma, VD och kostrådgivare