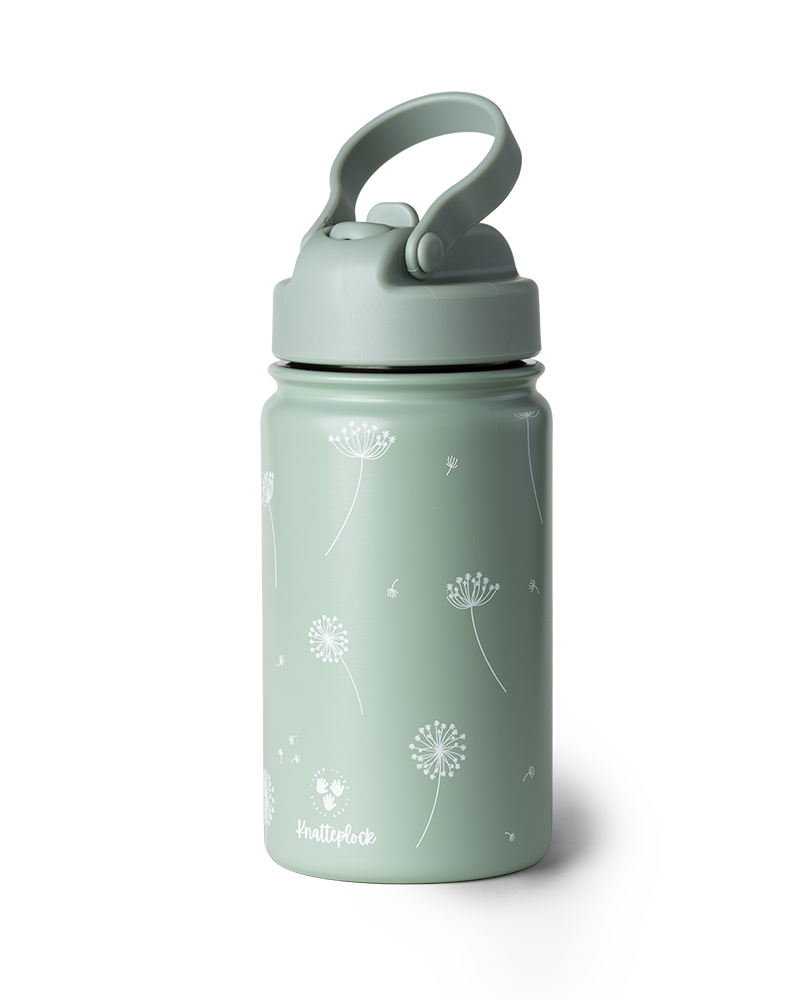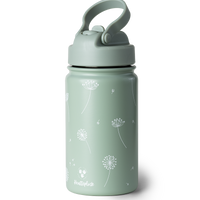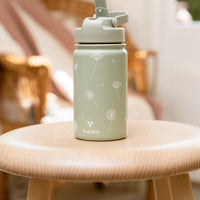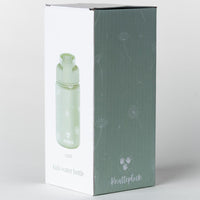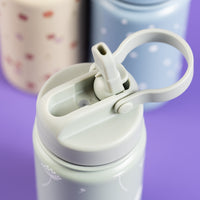 Insulated water bottle - Dandelions
✓ Fri frakt över 599 kr
✓ Leverans: 2-3 dagar
✓ Fri från giftiga material och plaster såsom BPA och ftalater
Description
Product details
Care
Shipping and returns
INSULATED WATER BOTTLE FOR KIDS
Insulated water bottle with straw for children made of stainless steel. The water bottle is suitable both as a thermos bottle and as a regular water bottle. The bottle has a built-in straw and the size is specially designed so that small children can hold the bottle and drink from it independently.
Tip The water bottle is perfect for outings with the kids or when you are on the go. Use it as a thermos in the winter months or as a water bottle with a cooling drink in the hot summer days.
-The water bottle stores cold and heat for several hours
-Perfect size for small hands
-Size: 350 ml
• Mått: H16xD7 cm
• Volym: 350 ml
• Material: Rostfritt stål & plast
• Färg: Grön
• Handdisk
• Tål ej mikrovågsugn
• Obs! Undvik att lägga vattenflaskan tillsammans med andra hårda föremål, då kan färgen skrapas bort. Vi ersätter inte slitage i form av färgavskrapningar.
NORWAY:
- Delivery with DHL within 2-4 days
- Shipping fee 59 SEK
- Return shipping fee 59 SEK
- Open purchase for 14 days

REST OF EUROPE
-Delivery with DHL within 2-4 days
-Shipping fee SEK 39
-Return shipping fee SEK 39
-Open purchase for 14 days

Read more here.
"Alla produkter på knatteplock.se tar utgångspunkt i att främja barnets utveckling och egen förmåga. För att underlätta ett utforskande och lustfyllt ätande. Noggrant utvalda av mig och mitt team"
-Elin Oresten,
mamma, VD och kostrådgivare