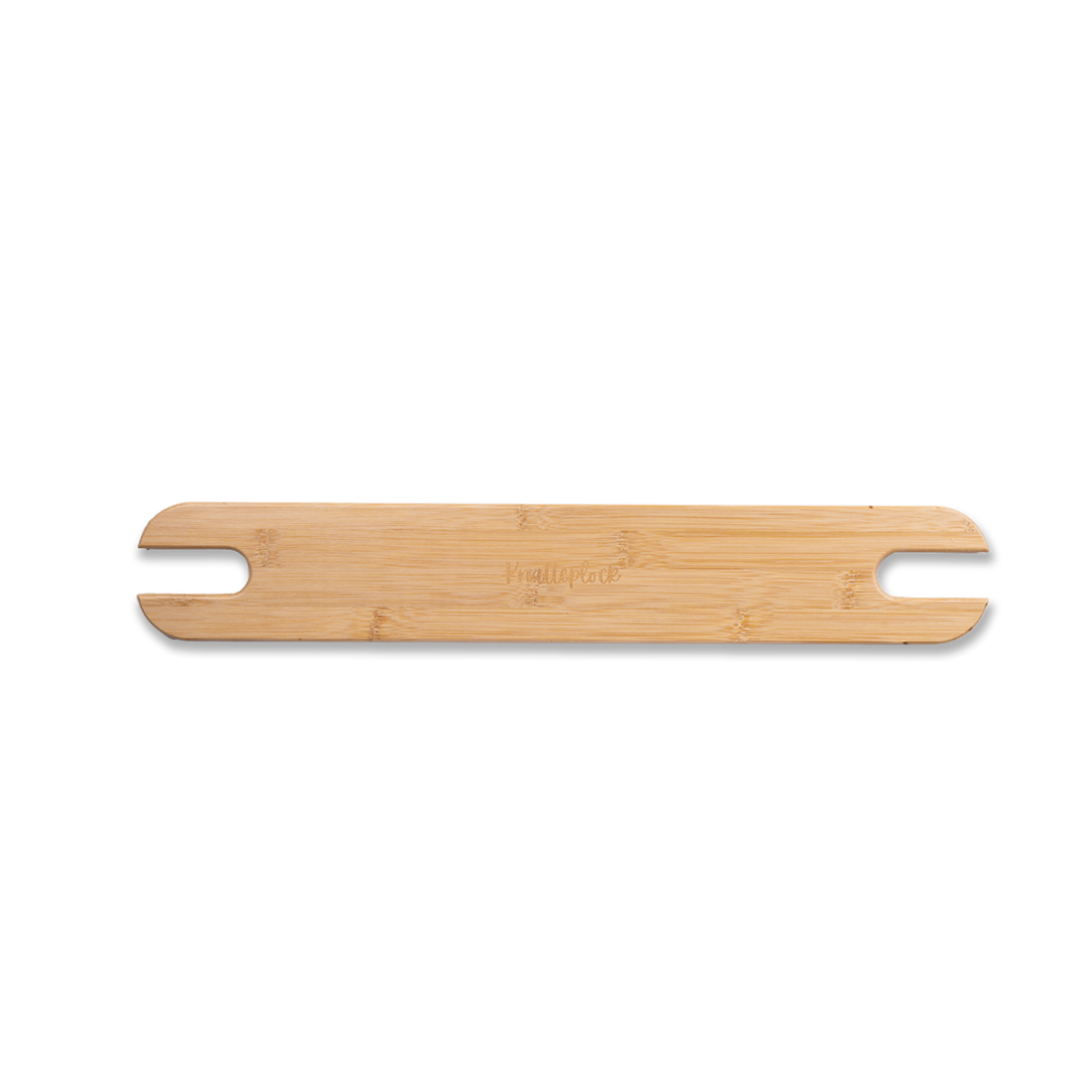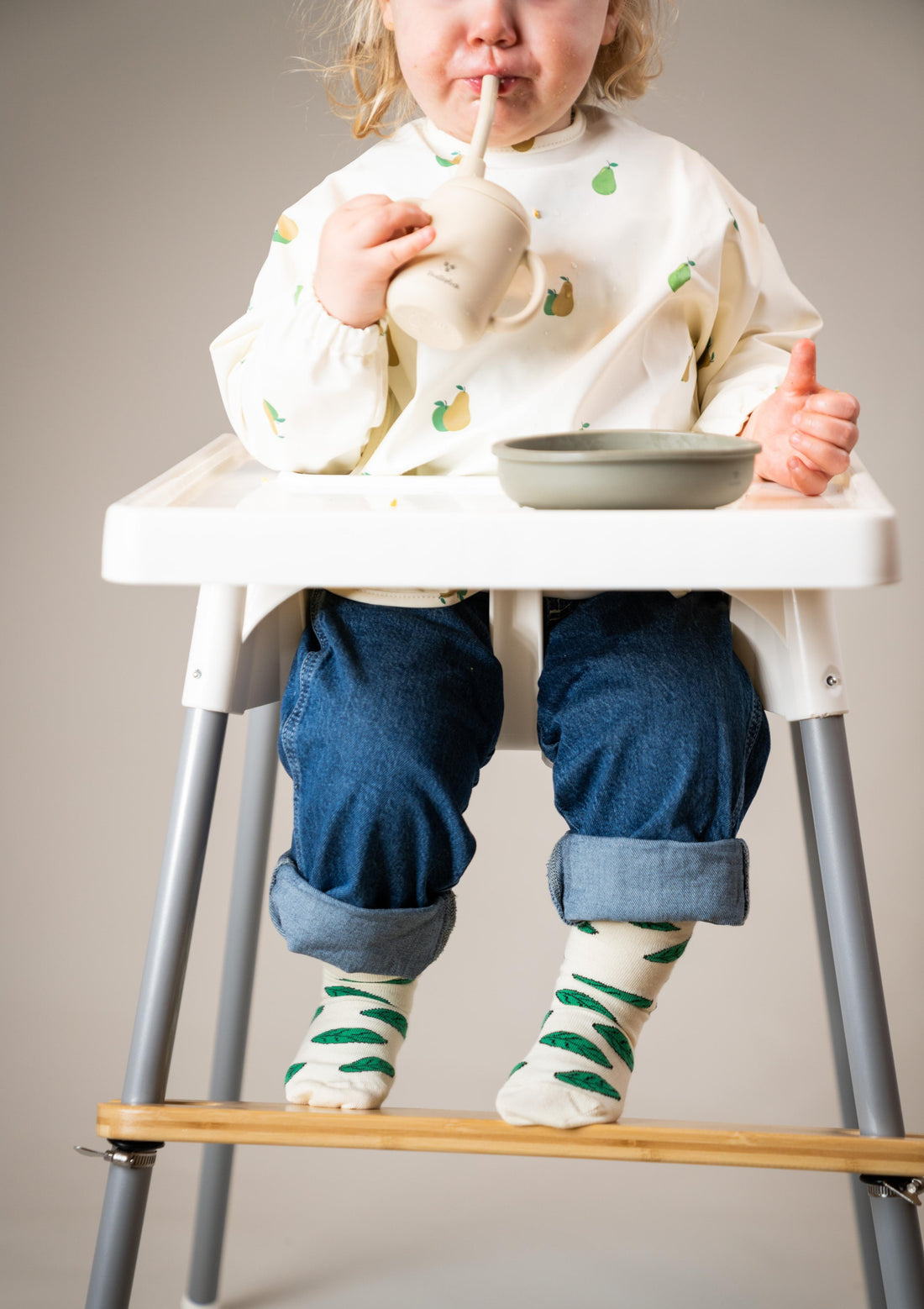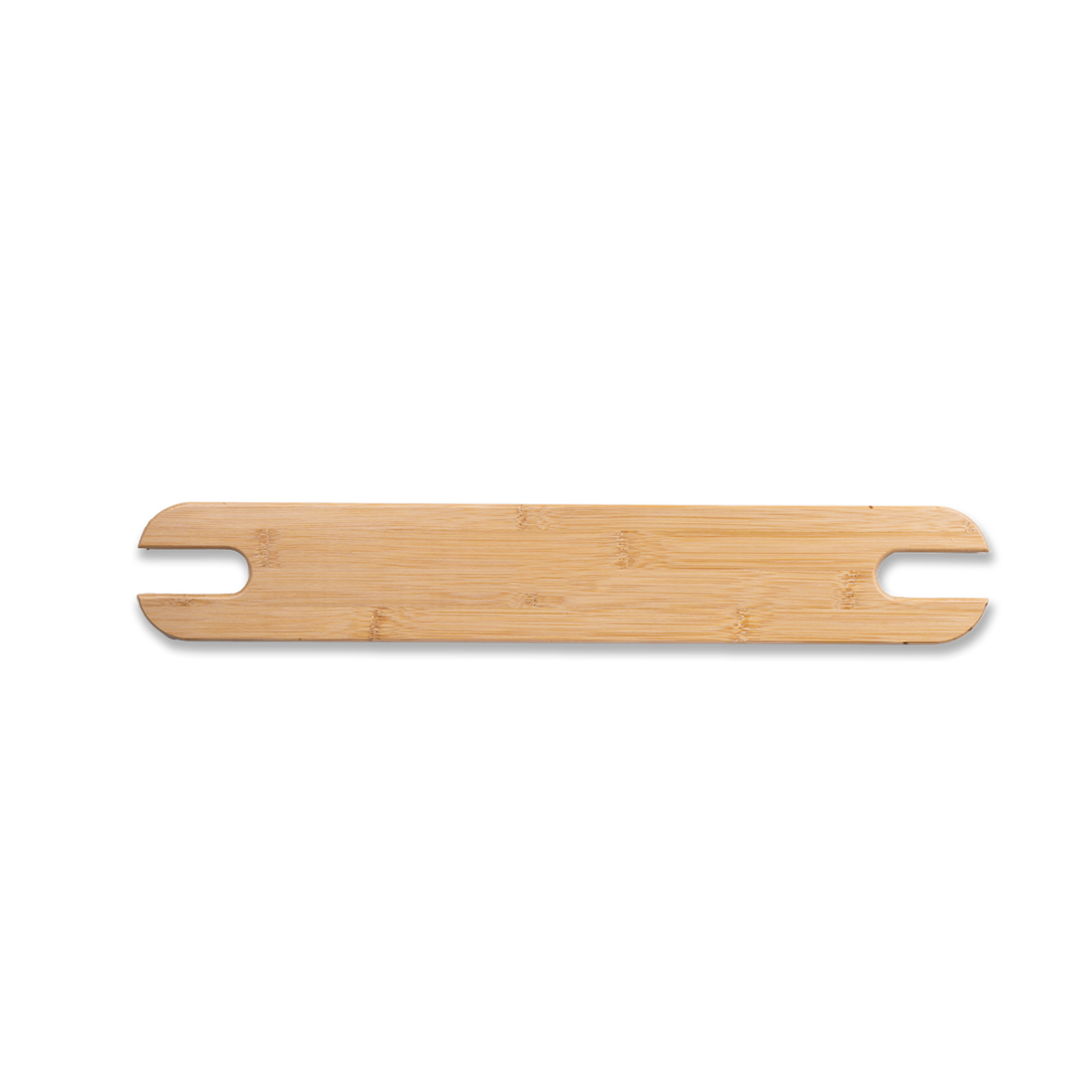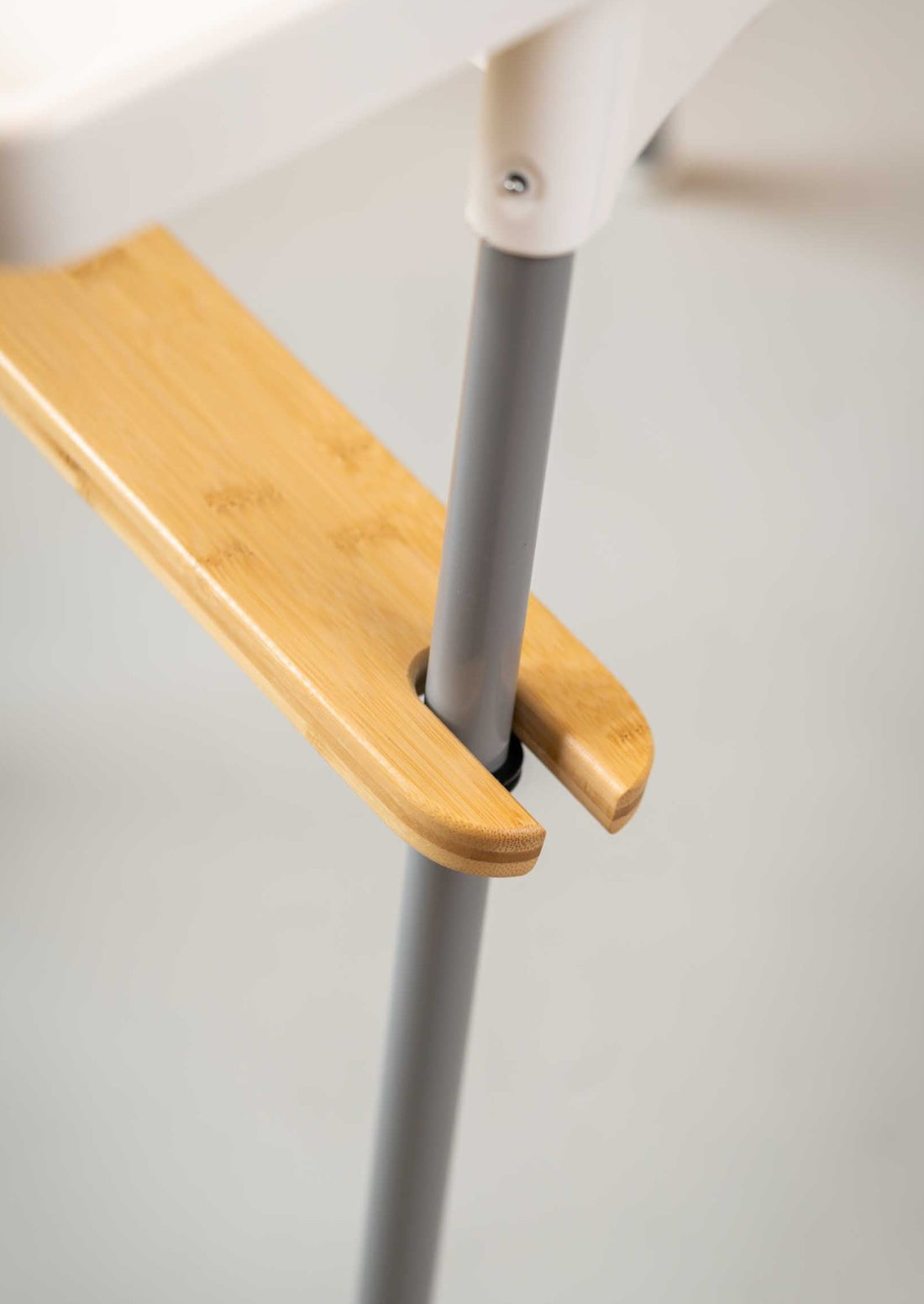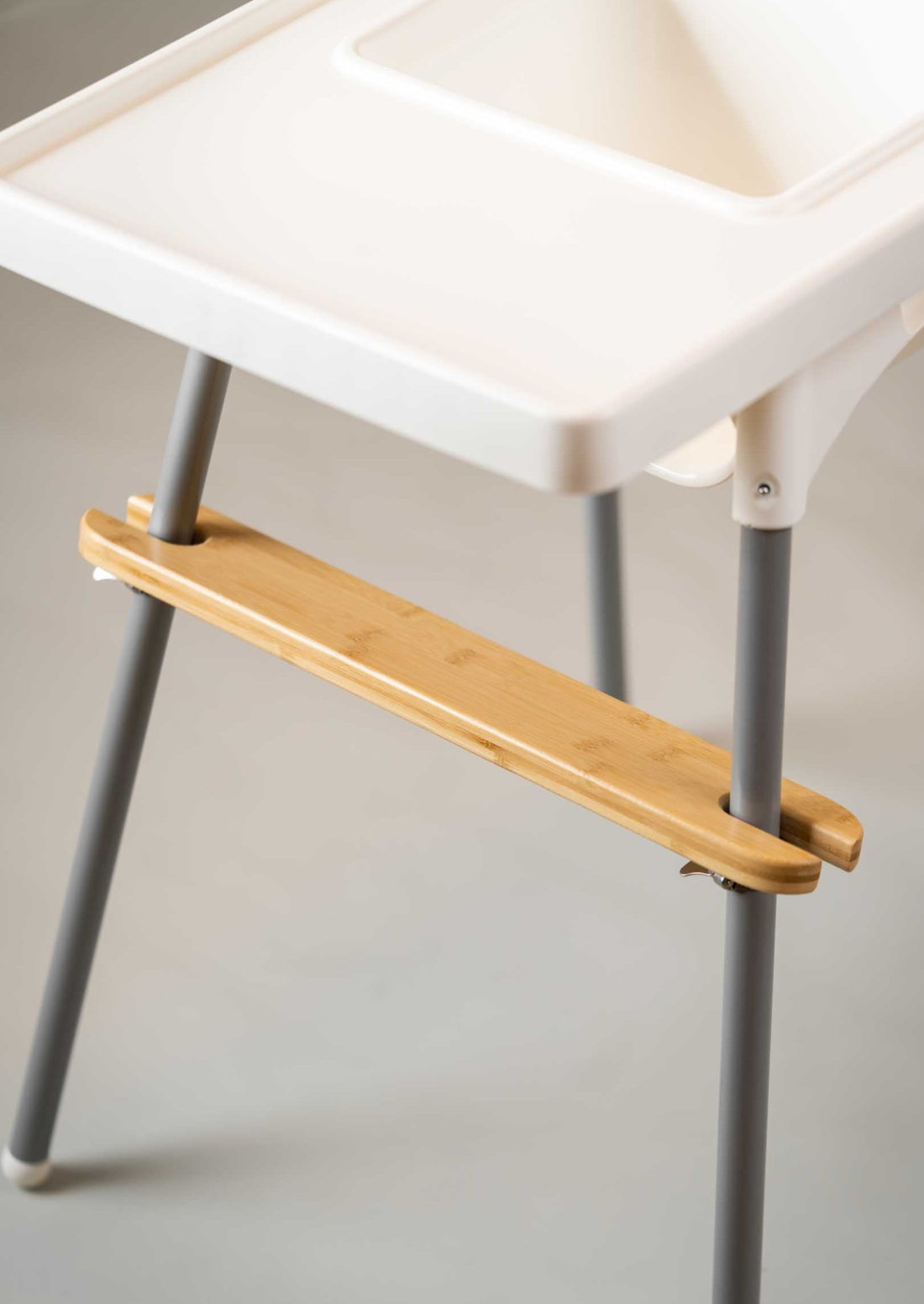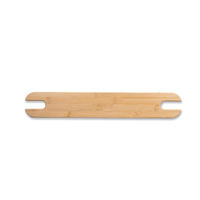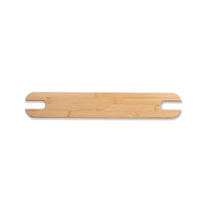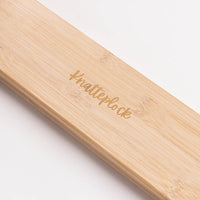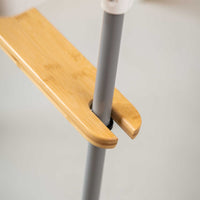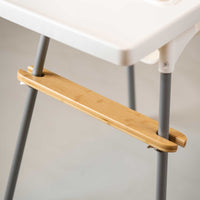 Footrest for Ikea Antilop chair - Bamboo
✓ Fri frakt över 599 kr
✓ Leverans: 2-3 dagar
✓ FSC-certifierat bambuträ
Description
Product details
Monteringsinstruktioner
Shipping and returns
FOOTREST FOR IKEA ANTILOP
A footrest for the high chair contributes to a safer meal for the child. If the high chair does not have a footrest, the legs "dangle" in the air, causing instability and a greater effort for the child.
Without a footrest, there is a risk that the pelvis will tilt backward, affecting the position and stability of the entire body. A backward tilted position affects the child's ability to use their muscles and can result in less control over chewing and swallowing.
A footrest for the legs simply provides stability for the rest of the body. It also makes it easier for the child to reach and grasp the food with their arms and hands.
The footrest is specially designed for the Ikea Antilop highchair. You can easily adjust the height as your child grows.

(See assembly instructions in the picture series)
Material: Bamboo wood
Includes: 1 x footrest, 4 x o-rings and 2 x clips (the o-rings are perfect when you have smaller children and need to change the height of the footrest frequently. The clips provide a firmer support and fit well when the child has grown a bit older)
1. Remove the front legs from the chair.
2. Thread the steel rings onto each leg. Turn the hasp so that the steel ring is fixed in the desired position on the leg.
3. Put the rubber rings on the legs so that they end up just above the steel rings.
4. Put one leg on the chair.
5. Hook the wooden board on the leg that is attached to the chair.
6. Then thread the other leg into the wooden board and click it into the chair.
7. If necessary, adjust the position of the wooden boards, up or down.
NORWAY:
- Delivery with DHL within 2-4 days
- Shipping fee 59 SEK
- Return shipping fee 59 SEK
- Open purchase for 14 days

REST OF EUROPE
-Delivery with DHL within 2-4 days
-Shipping fee SEK 39
-Return shipping fee SEK 39
-Open purchase for 14 days

Read more here.
"Alla produkter på knatteplock.se tar utgångspunkt i att främja barnets utveckling och egen förmåga. För att underlätta ett utforskande och lustfyllt ätande. Noggrant utvalda av mig och mitt team"
-Elin Oresten,
mamma, VD och kostrådgivare