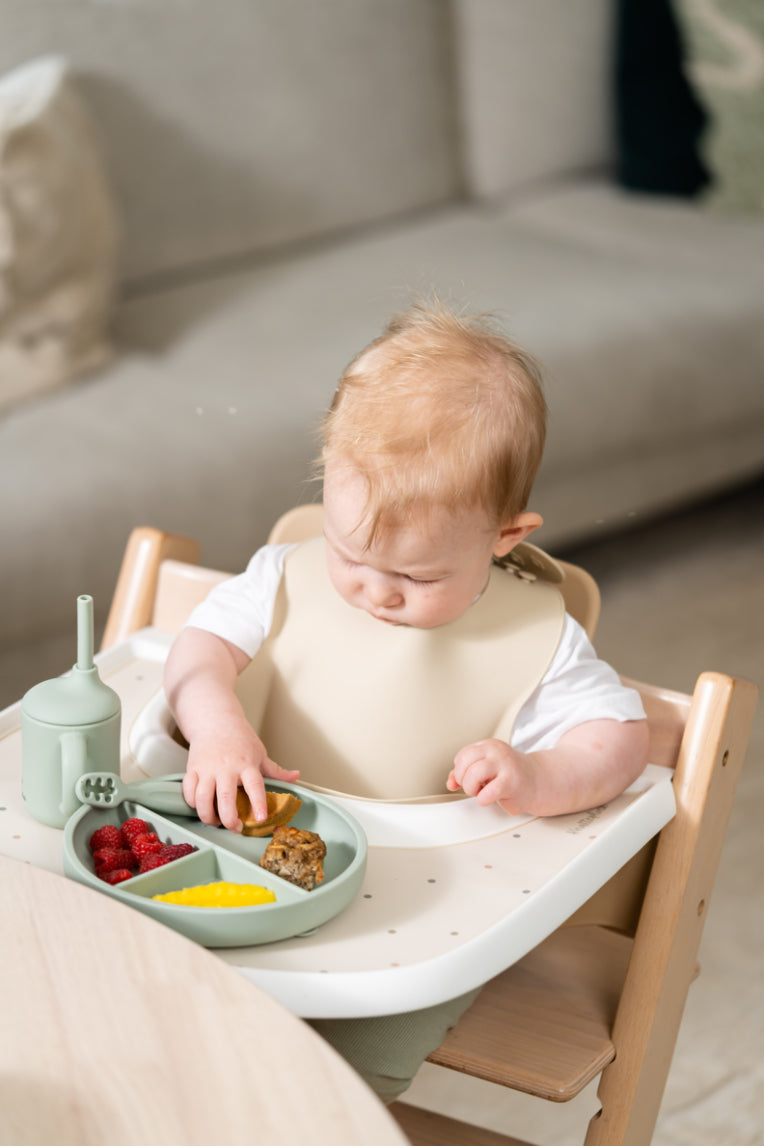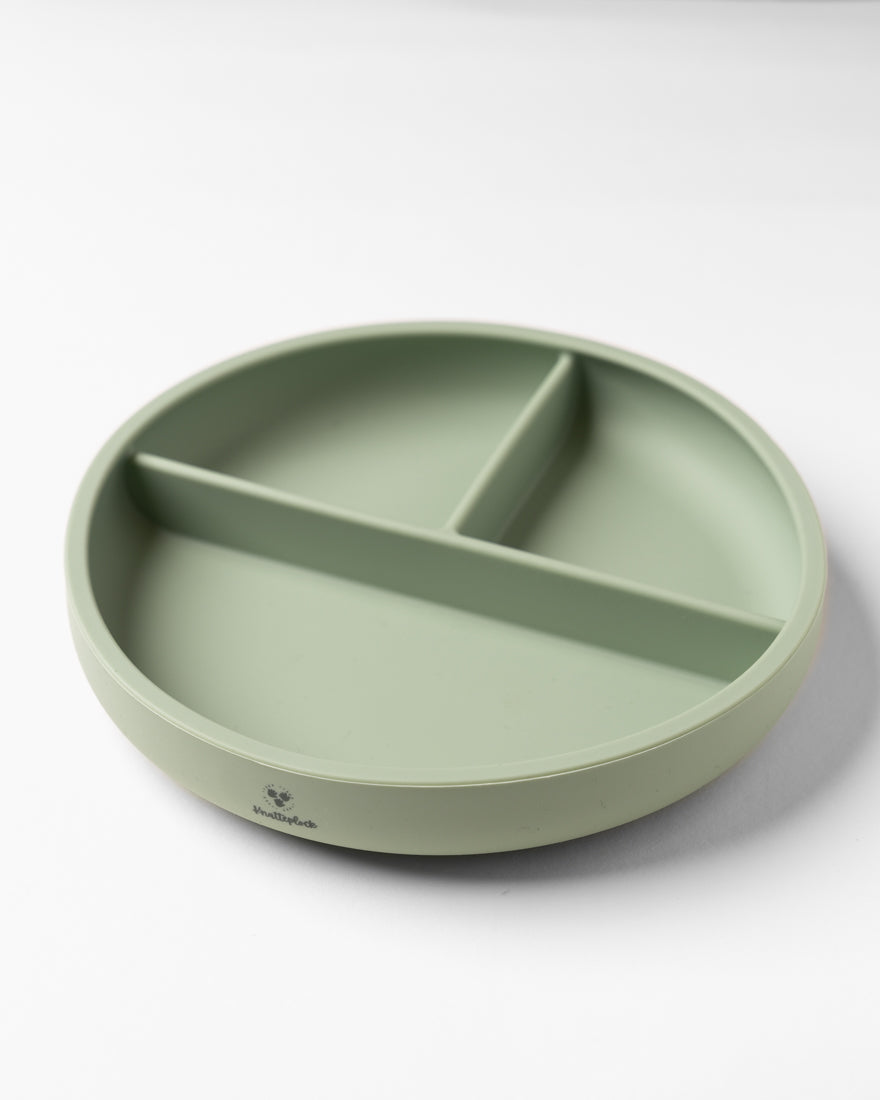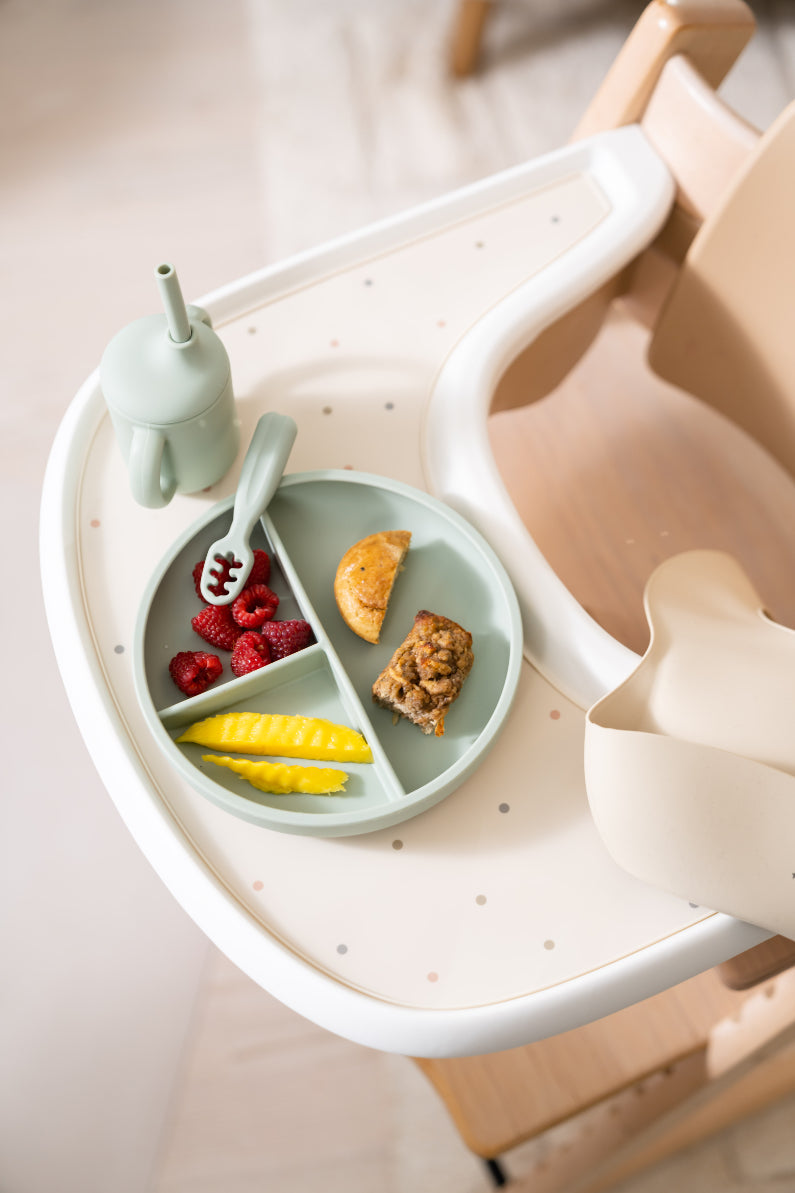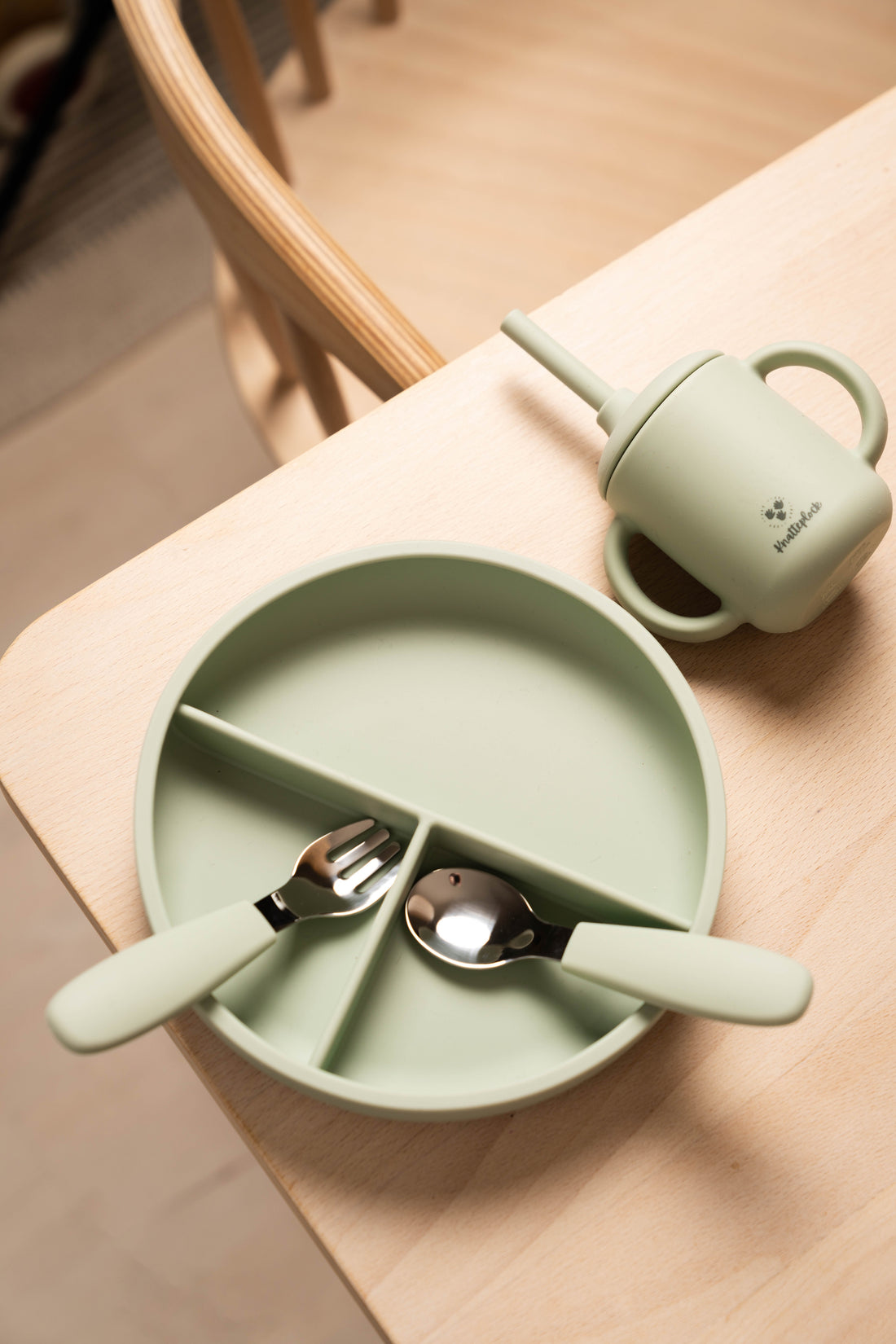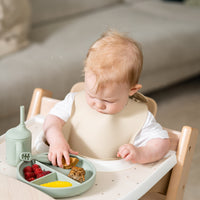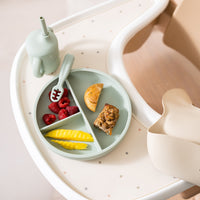 Divided Plate - Light pistachio
✓ Fri frakt över 599 kr
✓ Leverans: 2-3 dagar
✓ Fri från giftiga material och plaster såsom BPA och ftalater. Alla vår produkter är tillverkade av 100% livsmedelsgodkänt silikon.
Description
Product details
Care
Shipping and returns
DIVIDED PLATE WITH SUCTION CUP
Our divided plate makes it easier for your child to see what options are offered in a meal. This makes it easier for the child to explore the food and the different flavors. Divided plates are also good for more picky children who do not want different foods touching.
<tc>PRODUCT SPECIFICATION
•Colour: Light green
•Material: Silicone
•Suction cup: Yes
•Size: 18x18x3,5 cm

INFORMATION ABOUT THE SUCTION CUP:
As with all silicone plates, it is difficult to get the suction cup to sit 100%. This is because the material is soft and malleable. One tip is to wet the suction cup before you attach it to the surface so that it sticks as well as possible.</tc>
Machine washable: Yes
Microwave safe: Yes
NORWAY:
- Delivery with DHL within 2-4 days
- Shipping fee 59 SEK
- Return shipping fee 59 SEK
- Open purchase for 14 days

REST OF EUROPE
-Delivery with DHL within 2-4 days
-Shipping fee SEK 39
-Return shipping fee SEK 39
-Open purchase for 14 days

Read more here.
"Alla produkter på knatteplock.se tar utgångspunkt i att främja barnets utveckling och egen förmåga. För att underlätta ett utforskande och lustfyllt ätande. Noggrant utvalda av mig och mitt team"
-Elin Oresten,
mamma, VD och kostrådgivare